Cubana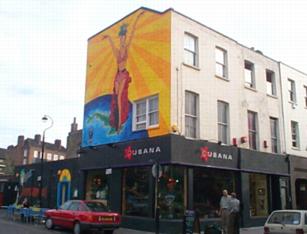 Trendy Cuban restaurant and bar founded by former Conservative minister Phillip Oppenheim. Fidel Castro is a shareholder.
All cocktails use fresh fruit, freshly squeezed juices and premium liquers and Cubana only uses free-range chicken and outdoor-reared pork.
Takes part in the Community Toilet Scheme.
Book online now with OpenTable
With independent (free) wireless internet (wifi) service.
Is this info up-to-date? If not, let us know