Bubble Cafe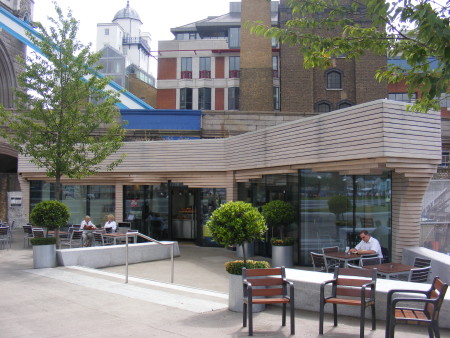 Bubble Cafe has now closed. This page has been retained for reference.
Cafe in Potters Fields Park next to Tower Bridge. Formerly Amano.
Now closed pending demolition as part of the One Tower Bridge development.
Riverside location/river views.
Bubble Cafe has an outdoor seating area.
Takeaway service available.
With independent (free) wireless internet (wifi) service.
Is this info up-to-date? If not, let us know