Part of the Church Commissioners' housing portfolio in Waterloo has been sold off this week as part of a £70 million deal.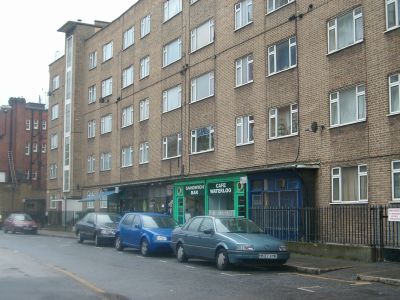 Benson House in Hatfields
The Church Commissioners have announced the sale of the freeholds of their residential properties at Stoke Newington, Maida Vale and part of the Waterloo Estate for £70 million. They have reached agreement for the freehold and management of these properties to be taken over by the Genesis Housing Group, who will operate in partnership with Grainger Trust plc.
Pathmeads Housing Association, a Registered Social Landlord and part of the Genesis Housing Group, will manage the properties. Completion of the transaction is expected next month. Paul Clark, Chief Surveyor of the Church Commissioners, said: "We believe this is a good outcome for the tenants, as the management of the estates will be transferred to a Registered Social Landlord. The new owners are likely to be in a position to invest further in the properties. "We informed tenants of our proposals in February and have now written to them again to let them know that a sale has been agreed. The sale does not affect the conditions of their tenancies."
Pathmeads managing director Tom McGregor added: "We are looking forward to working with the residents of these estates to provide a seamless management service that is customer focused and achieves measurable improvements. We will work closely with residents to identify long and short-term issues that are important to them, in both the ongoing management of their homes and in how the estates should be managed in the future."
The Church Commissioners have explained to the tenants why the change is taking place. Paul Clark said: "Unlike the new owners, we are not a focused housing provider. We have a wider investment portfolio and have a duty to deliver the best possible returns on our investments to help fund the work of the Church across the country. This duty sometimes involves making changes such as this."
The 130 Waterloo homes involved in the sale are flats north of The Cut and include the Cornwall Flats alongside the bus depot in Cornwall Road, Ospringe House and Croydon House in Wootton Street, Charing House in Windmill Walk and Tait House in Greet Street. Also included are the Benson House flats and six shops in Hatfields.
In March the issue of the sell-off was raised in the House of Commons by Simon Hughes.
The Church Commisioners' flats and houses south of The Cut, in Mitre Road and Ufford Street, are unaffected by the sale.