Welsh Chapel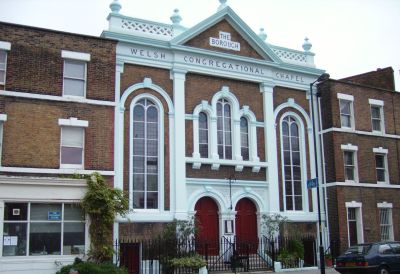 The original Borough Welsh Congregational Chapel opened on this site in 1806. The existing building dates from 1872.
The chapel has a hall that can be hired for keep fit, line dancing, mother and toddler group or any other similar activity. For further details telephone Margaret Jones 020 8394 0683.
The chapel is also home to the Borough Chamber Choir.
News & features about Welsh Chapel
Forum discussions about Welsh Chapel
Restaurants, pubs & bars close to Welsh Chapel