Southwark Cathedral Refectory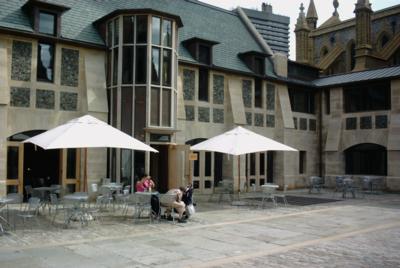 Freshly prepared soups, bread, made-to-order hot dishes including pasta, stir fries and noodles and a traditional main course, plus salads and tempting puddings.
The all-day menu includes sandwiches and filled breads, home-made cakes and pastries. Good quality coffee and teas are served, plus a varied range of soft drinks and a short wine and beer list.
With independent (free) wireless internet (wifi) service.
Is this info up-to-date? If not, let us know