The Hartley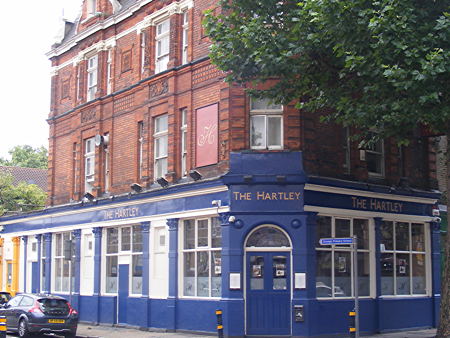 The Hartley has now closed. This page has been retained for reference.
Best known for its gastropub incarnation, the Hartley closed for a while. It reopened in June 2009 serving Thai food. June 2010 brought another change of management and in 2011 the venue is reopening as a gastropub.
The name is a reference to the nearby former Hartley's jam factory, now a residential development.
The pub was formerly called The Pagoda.
With independent (free) wireless internet (wifi) service.
Is this info up-to-date? If not, let us know