Del'Aziz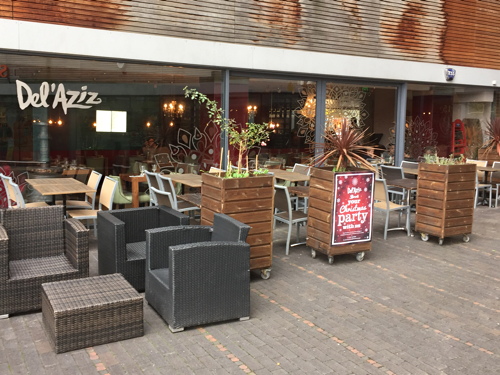 A new branch of the North African and Eastern Mediterranean deli/restaurant/bakery chain- opened in Bermondsey Square in June 2009.
There is an entrance at the corner of Tower Bridge Road and Abbey Street as well as in the square itself.
The restaurant was refurbished in Autumn 2015.
Look out for the remains of Bermondsey Abbey which are visible below the floor.
Cuisine: Middle-Eastern
Is this info up-to-date? If not, let us know